Why I DNF Books and You Should, Too
Before I started my Literati Medium journey, I never used to not finish (DNF) books. It didn't matter how long it took me, or whether I read another book when I needed a break, I would finish that book. Even if I hated it.
Then I had my seven-year hiatus from reading. Not that I didn't read at all during those seven years, but it on average took me about two years to finish one book. But I still finished every single book that I started during this time.
When I started Literati Medium and began watching more and more BookTubers, I realized just how many of them DNF books. This was a very new concept to me. After I hit my first reading slump (they're unavoidable sometimes), I decided to try to DNF the next book that I just wasn't connecting with. So I did. It felt incredibly freeing to not have that book looming over me, always in the back of my mind. I was able to move on and enjoy the next book without any sense of guilt.
Once I decided that DNFing books was okay, I implemented the same philosophy I use for new TV shows:
The Rule of Three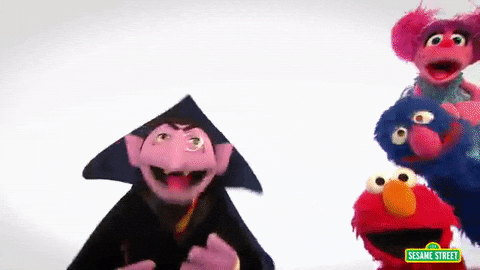 What is the rule of three, you ask? It's simple. When I start a new TV show, I give it three episodes to decide whether I'm going to continue with the series or not. I now give a book three chapters to decide whether or not I'm going to continue with the book.
The reason behind the rule of three is simple. Usually, a lot of effort goes into the first chapter of a book. It's the hook of the story, but that doesn't necessarily mean that it's representative of what the book is actually going to be (similar to a TV pilot). The second chapter will give you a better feel of what you will find throughout the book, and by the third chapter you should have a good idea of whether or not this book is going to be something you'll enjoy.
That being said, I do have two different types of DNFs. The first is the traditional sense where I decide not to finish the book and walk away without looking back. The second DNF is: I'm going to come back to this later. I haven't had many occasions of the second type of DNF, but I will do this if I feel like I should really be enjoying a book but for whatever reason, I'm not. This is usually related to my headspace at the time.
Now that you know how long I give a book before walking away from it, here are the reasons I decided to start embracing DNFing:
Ain't Nobody Got Time for That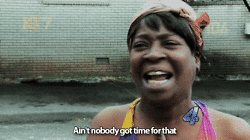 Life is too short to spend your free time doing something that you don't enjoy. Not that I believe reading always has to be enjoyable. Maybe a better word to use would be "engaging". Life is too short to read things that you don't find engaging. There. That's better.
If you dread picking up a book to read the next chapter...why bother? Move on with your day (and your TBR) by saying "No, thank you" to finishing that book you dread.
It's Not Worth Your Well-being
While I'm not someone who avoids triggers, I understand that some people need to for their well-being. I know all too well that if you're not taking care of your mental health, you're probably not taking care of many other areas of your life as well. No book is worth your health.
I'm not saying to never read things that upset you. I've read a lot of things recently that upset me, like Know My Name by Chanel Miller. But a book isn't worth traumatizing yourself. If you find that a book is affecting your mental health: Walk. Away.
Not DNFing a Book Can Lead to a Reading Slump
Since I have been reading more, I've noticed something interesting about my reading habits. When I force myself to read something that I'm not engaged with, it sends me into a slump. It's happened twice now since I started my BookTube channel. The first time I was able to get out of it in about a week. This last time...I'm still in a bit of a slump.
The whole purpose of starting this journey was to rediscover my love of reading...and that's difficult to do when you're in a slump.
In conclusion: It's okay to DNF a book. Get yourself out of the mindset that makes you feel bad if you're not enjoying something. This can be applied to so many other areas of your life as well. There's a common saying that embraces this idea, "If it's not a hell yeah, then it's a f*** no." Life is too short to pursue things that don't add value to your own personal journey.
Please note: Some of the links included in this article are affiliate links. This means that I may make a small commission should you utilize the link to purchase that product. As an Amazon Associate I earn from qualifying purchases. Know that I will never recommend anything that I have not tried (and like) or use myself. If any of these products interest you, please use these links to help support Literati Medium so I can continue making and improving my content for you.