Where Shadows Lie Lies in Wait
It's been quite a while. I would regale you with all the reasons why, but I already did that in this video. So instead, I'll give you what you came here for: another book review! I initially had intended to post this as part of an Escapist Book Tour (hence the graphic) back in May, but, you know...life happens sometimes. I still wanted to make sure I put up a review, however, since I did commit and got a free copy of the book for review.
Allegra Pescatore's SPFBO semi-finalist Where Shadows Lie is the first book in her series The Last Gift.
Everyone thought Elenor's brother was the chosen one: until he died. Now Elenor is next in line for the throne and she becomes embroiled in the machinations and intrigues of politics, not knowing what side to believe.
Gabriel would see Elenor's family's rule come to an end: by whatever means necessary. He always figured that would mean killing at least one of them. He never imagined he'd end up helping one.
This unlikely pairing's actions have inadvertently broken a chain of events that has been centuries in the making. Now everyone has to pick up the pieces that the death of the Chosen One left behind.
What I Liked


The Disabled Representation
This is the first epic fantasy that I've read where the main protagonist is disabled. While she can walk, a sickness that she had as a child left her needing to use a cane frequently and a wheelchair occasionally.
I also really enjoyed that her disability wasn't the focus of the story. It just was. While certain characters could be pretty ableist when it came to Elenor's disability, I felt like that was alright because you weren't supposed to like those characters anyway.
We need more disabled reps like this. If you know of any others, please let me know in the comments so I can add them to my TBR.
The Political Intrigue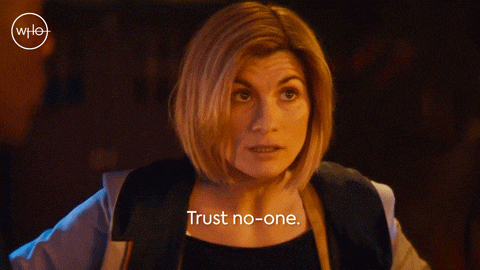 There is a lot of politics going on in this book, and I was here for all of it.
There are so many different factions to follow. Not only are you dealing with court politics, but also the royals vs. the people.
An elite class of magicians is also pulling a lot of strings behind the scenes to make a specific prophecy come true.
Not to mention the politics of the gods themselves.
The Polyamorous Vibes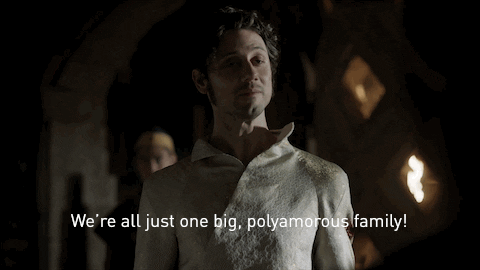 While I have zero proof that this is the direction that Allegra plans to go with this series, the way the relationships are structured in this first book could mean we might get some good polyamory in later books.
While I am not polyamorous, I will 100% take a polyamorous relationship over a trite love triangle.
As I said, I have zero proof that this will become a reality, and I have the 'ships that I prefer. But, if everyone just decided to be one big poly knot, I'd be okay with that.
Just saying.
What I Didn't Like


The Pacing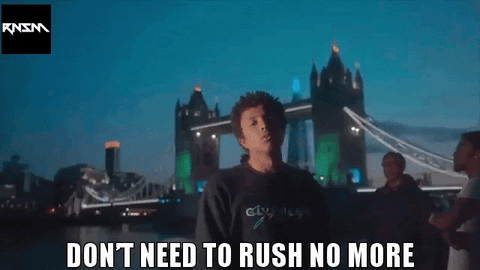 Where Shadows Lie starts at a breakneck speed, and I was all about it. Now, I realize a fast pace is not for everyone, but usually, when a book starts at a pace like that, I expect the rest of the book to be similarly paced.
This one is not. It picks up again at the end, but things slow down dramatically in the middle of the book.
I think this has a large part to do with the multi-POV format because we're switching between characters quite a bit.
While the pacing wasn't unbearable, it was a bit jarring.
This book was 4 stars for me, and I immediately put the second one on my TBR to make sure I didn't forget to continue in the series. I can see why this book was an SPFBO semi-finalist.
If you like reading complex, multi-POV epic fantasy with political intrigue, but are looking for a break from form of the cisgender heteronormative male protagonist, or if you're looking to see how a disabled character can be kick-ass in epic fantasy, then definitely give Where Shadows Lie a chance.
You can get a copy here.
Please note: Some of the links included in this article are affiliate links. This means that I may make a small commission should you utilize the link to purchase that product. As an Amazon Associate, I earn from qualifying purchases. Know that I will never recommend anything that I have not tried (and like) or use myself. If any of these products interest you, please use these links to help support Literati Medium so I can continue making and improving my content for you.