The Force is with "The Love Hypothesis"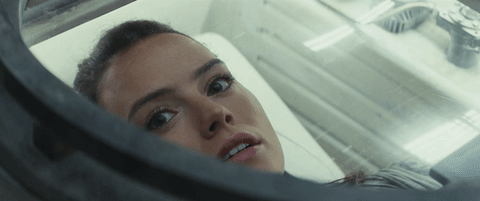 I'm sure those of you that frequent the contemporary romance circle have heard of Ali Hazelwood's The Love Hypothesis.
The Love Hypothesis tells the story of Olive Smith, a Ph.D. candidate who in an attempt to encourage her best friend to date Olive's ex, enters into a fake relationship with professor Adam Carlsen, who is known for being the department's prickliest mentor. As the real chemistry between the two becomes undeniable, Olive must put her own feelings under the microscope.
What I Liked
When I picked up this book, I had no idea it was originally a Reylo fanfic. I thought that Ali Hazelwood may have at least been a Reylo fan herself judging from the cover, where the resemblance to Rey and Kylo is undeniable, but it didn't click that this was a modified fanfic until one of my oldest friends, also a Reylo fan, told me that was the case. Honestly, it's one of those things that I don't think you would know unless you know, so if you're not a Reylo fan, don't let that put you off reading this book, because there's a lot to like about it.
The thing I liked the most about this book is that the characters, all of them, were likeable. Even Adam, who is admittedly prickly in the beginning, comes off more as someone who's staunchly Lawful Good alignment: He knows what he stands for and he will not waver...ever. Olive is someone any woman can identify with, and especially women that pursue careers in male-dominated fields like STEM. She and her best friend Anh have fascinating conversations about what it's like pursuing STEM not just as women, but in Anh's case, as a woman of color as well.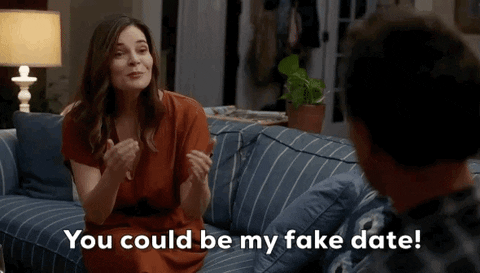 I am also a sucker for a good fake dating story. It's a trope for a reason. The uncomfortable situations that the "couple" end up getting put in because of their "relationship" is usually a guaranteed recipe for hilarity, and this book does not disappoint on that front.
Plain romance is not something I read very often because I find that I have to binge the entire book until at least the first real kiss, where the characters acknowledge their feelings. That was no different on this front. I flew through the book until their first "real" kiss.
Before I talk about the spice, I'll talk about my spice rating scale:
0 = no romance
1 = kissing
2 = fade to black
3 = mild/medium spice
4 = medium/hot spice
5 = smut
I would classify the spice in The Love Hypothesis as a solid 3: mild spice. The spice is very well written and not overused. I personally tend to like my spice around a four, so while I was happy with the spice we got, I kind of wish there had been more. This leads me into...
What I Didn't Like
Aside from there not being quite enough spice for my liking, the other flaw that I had with this book was that the primary conflict in this book, like so many other romances before it, stems primarily from miscommunication--or in this case--NON communication. Luckily, this is resolved fairly quickly and leads to a satisfying conclusion.
The other thing that bothered me about this book was that I couldn't separate it from Reylo in my head. There was a part of me that wished that I could have read the book without any knowledge of Reylo to see what I really thought of this book. If you are not a Reylo fan, but read this book, please leave a comment to tell me what you thought of it.
In all, this book is a well-written romance for fans of the genre, (as well as for fans of Reylo). I give this book four stars because while I enjoyed it, I don't think it will ever be a favorite for me.
If you would like to read this book, please help support Literati Medium by clicking on one of the affiliate links below:
Please note: Some of the links included in this article are affiliate links. This means that I may make a small commission should you utilize the link to purchase that product. Know that I will never recommend anything that I have not tried (and like) or use myself. If any of these products interest you, please use these links to help support Literati Medium so I can continue making and improving my content for you.