Updated: Aug 22, 2021
So, this is my first travel blog, which coincides with my first reading vlog (click the picture above to watch)! I went to Myrtle Beach the week after July 4, and it was exactly what I needed at the time.
Why I Went to Myrtle Beach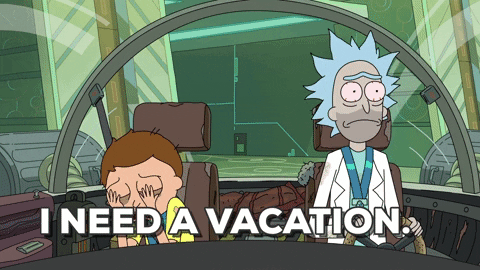 This was a trip I've been looking forward to for awhile. I'd been feeling really burned out at work, and needed the break. Myrtle Beach was chosen specifically because a friend of mine was visiting her boyfriend's family in South Carolina all the way from California and we couldn't be so close and not make time to see each other.
Let me be clear, I do not typically travel often. Not because I don't want to, but because of financials. But I did happen to have a little cash, so I decided I could splurge just a little bit to meet my friend in person. So I packed my bags for a three day - two night journey to Myrtle Beach
Where I Stayed
I stayed at the lovely Bluewater Resort which is a condo complex right on the beach. My condo was lovely with two beds in the front room, a kitchenette so that I could save money from eating out, and a quaint living room that I honestly didn't know it had until I walked into the unit and was pleasantly surprised. Check out my reading vlog if you want to see a video tour!
My favorite part of the condo was probably the balcony, though. I spent the majority of my first night out there sitting in an Adirondack chair reaching and drinking some local NC blackberry wine I brought with me.
Myrtle Beach is a very busy beach, so it did have a higher noise level, but the fireworks at night (gotta love 4th of July week) and the view made up for it. Plus, I couldn't hear any of that once I was inside the condo.
What I Did
Day 1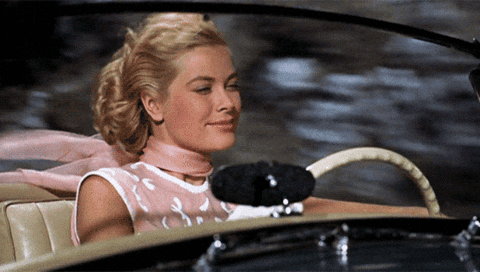 My first day was mostly taken up by driving. Myrtle Beach is about three and a half hours from where I live. I knew I couldn't check into my condo until 4 PM, so I didn't see the need to rush while I was on vacation.
As mentioned above, I then spent the afternoon on the balcony watching the latest episode of Loki, drinking wine, reading, and watching fireworks. I highly recommend this location the week after July 4th because while it was busy, it wasn't as busy as the week of would be and you may still get to see some fireworks! I didn't actually get to see fireworks for the holiday, so that was a really pleasant surprise.
Day 2
This was the day I had set to meet with my friend and her boyfriend. We started off with a long walk down the sandy beach followed by lunch and a walk along the Myrtle Beach Boardwalk where we found this gem pictured above in a local arcade.
The boardwalk was a pretty cool area with a lot of restaurants, arcades, an all-year haunted house, and of course their Ferris Wheel. Is it a tourist trap with lots of gift shops? Absolutely. Did I love it anyway? Also, Absolutely.
Myrtle Beach is also famous for the sheer amount of mini golf that you can play, so naturally we had to do that. My friend has a mild obsession with pirates, so we found a pirate-themed spot to mini golf.
By this point, we were all pretty exhausted from the heat so we headed back to the condo where I taught them how to play Chrononauts. If you haven't played it before, it's a fun party game where you're manipulating the timeline and collecting ridiculous artifacts in order to make time the way your ID wants you to. They also have an Early American edition that you can combine to make a massive timeline.
Then my friends went on their way and I essentially repeated Day 1.
Day 3
My last day was pretty boring as I spent the morning packing to check out by 11 AM and then drove the three and a half hours back to my apartment, singing away while I tried not to think about the horrible sunburn I had earned from not reapplying my sunscreen the day before.
Wear sunscreen guys, it's important.
So while this was a short trip, I think I had a great balance of relaxation and fun, and I think that's what Myrtle Beach is built for.
Please note: Some of the links included in this article are affiliate links. This means that I may make a small commission should you utilize the link to purchase that product. Know that I will never recommend anything that I have not tried (and like) or use myself. If any of these products interest you, please use these links to help support Literati Medium so I can continue making and improving my content for you.