Heir of Memory and Shadow is Charmingly Memorable
It's time for another Escapist Book Tour! I really cannot say how much I have enjoyed doing these tours. Even if I have to binge-read a book and rush to make a deadline because life is CRAZY. #noregretstho
In March, I read Rachanee Lumayno's Heir of Amber and Fire, the first book in the Hidden Legacy series. For my Escapist Tour for that book, I created this "Which character are you" quiz on my YouTube channel. The quiz is probably the most difficult thing I've filmed to date on my channel, but I had so much fun doing it and I cannot express my gratitude enough for all of Rachanee's sound clips for the characters.
Naturally, when I was approached about participating in the tour for the second book in the series, I jumped at the chance.
Kaernan Asthore is a Seeker of Orchwell with the ability to find lost loves. It's a gift he'd rather be without as it often ends terribly, but a Seeker that doesn't use their gift will go insane.
He thinks that finding Lady Adallia Pahame's lost love is going to be easy but quickly finds himself being the hunted rather than the hunter. The truth behind this commission will have to be discovered to save his friends and himself.
What I Liked


The Characters
Rhys and Farrah (I hope I'm remembering the spelling right...) return! They are the most dependable and likable sidekicks a Seeker could want, and I was so happy to see a few characters that I had grown to love from the first book return. That was one of my biggest worries when I found out the second book had different main characters from the first book.
Kaernan, while jaded because of his abilities, is still a character you can root for.
I also really enjoyed the other new characters that were added, particularly Delphine and Lady Adallia.
The Family Dynamics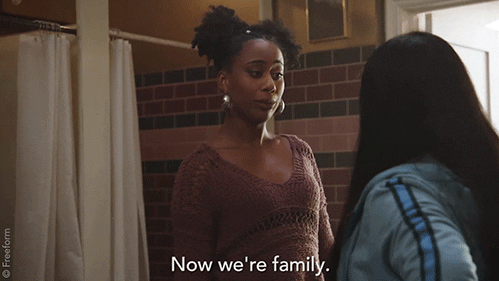 What can I say? I'm a sucker for a good found family trope. The dynamics between Kaernan and his initial traveling companions and later family were just really heartwarming to read. They're supportive and listen to each other. They help each other without judgment.
The Younger Audience
I have to say, I liked that while this book is a Young Adult book, it's for young adults 12 and up instead of 14 - 15 and up.
It's a perfect bridge book between middle grade and traditional YA fantasy. It delves into some deeper themes (check the trigger warnings provided by Rachanee), and has some very light romance, but almost nothing is explicit. It creates great vibes for someone who wants to get into the genre without having to deal with some of the more "adult" parts of the YA genre.
The Dungeons and Dragons (D&D) Vibes
Rachanee told me when I read the first book that the main character had been inspired by a D&D character. Ever since then, I haven't been able to get D&D out of my head when reading these books (in a good way).
I thought about doing an "If Heir of Memory and Shadow Characters Were D&D Classes" video, but unfortunately, time was not on my side for this book tour.
I just have to say, that Seekers are like the most bad@$$ rangers ever.
The end.
What I Didn't Like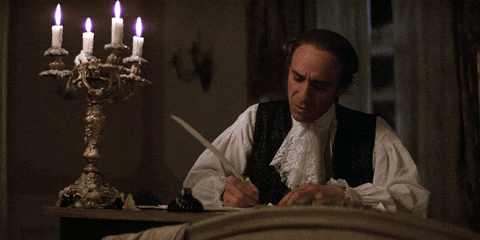 I don't think that it's surprising that a book that clocks in at under three hundred pages might have a rushed plot. Especially in the fantasy genre.
This was the same issue I had with the first book. I wanted these stories to breathe more. I wanted to delve into the characters and relationships and the world because these are all great things.
That being said, it is nice to read a fantasy that is less than five hundred pages on occasion.
Overall, if you're looking for the perfect young adult book for a preteen that has a touch of romance, but doesn't get into the spicier stuff, or just want some lighter, fantasy fun, then you should give the Hidden Legacy series by Rachanee Lumayno a try.
You can even enter to win either a free copy of the eBook or audiobook of Heir of Memory and Shadow by clicking this link.
If you want to support Rachanee by buying the book, you can buy it here:
Don't forget to rate the book on Goodreads and show those indie authors some love!
I rated this book four stars.
Please note: Some of the links included in this article are affiliate links. This means that I may make a small commission should you utilize the link to purchase that product. As an Amazon Associate, I earn from qualifying purchases. Know that I will never recommend anything that I have not tried (and like) or use myself. If any of these products interest you, please use these links to help support Literati Medium so I can continue making and improving my content for you.