Flames Over Frosthelm is FIRE
Marty and Boog, best friends and partners in the Inquisitor's Guild of Frosthelm, are eager to prove themselves as capable inspectors. When their jewelry theft case leads them down a winding trail of cultish activity that ends up turning the town against the pair, they must work against the clock to prevent a doomsday prophecy.
This is the first book in the Inquisitor's Guild trilogy by Dave Dobson. This was the second book that I'm reading for Escapist Book Tours and Dave was gracious enough to send me a copy of the book in exchange for a fair and honest review.
I'll admit, I'm not normally one for absurdist humor, but this book really pleasantly surprised me.
What I Liked


The Bromance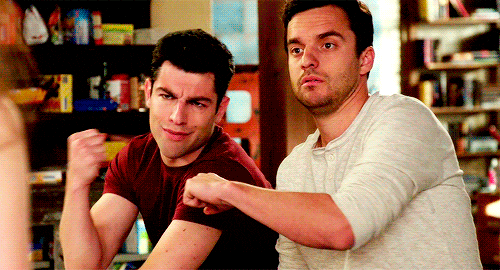 You can't talk about this book without talking about the relationship between Marty and Boog. They have a bromance in the extreme that was honestly really refreshing to see depicted in a book.
They make the perfect pair because their skills and talents fill in each other's gaps. Where Marty is smart and magically gifted, Boog is insightful and great at fighting. When Marty is anxious, Boog is calm.
It's easy to see why these two work not only as partners, but as friends.
The Romance
I won't get into too much here because spoilers, but there is a romance in this book that is just so...pure, and I love it.
The pair give me serious Simba and Nala vibes in that their relationship is rooted in friendship and mutual trust.
This pairing made me laugh, cry, and gave me all the feels.
The Adventure
Overall, I feel like the plot was well constructed and I enjoyed the story that was told. I liked how the pieces of the puzzle all came together. Though I will admit, sometimes some of those pieces were quite "convenient". As if it were fate rather than good detective work.
The Shorter Chapters
This may sound strange, but I really appreciated that the chapters were shorter. I get overwhelmed by really long chapters because I don't like stopping in the middle of a chapter. These shorter chapters meant that I could easily grab ten to fifteen minutes and finish a chapter in that time.
What I Didn't Like


The Sometimes Misplaced Humor
So this book is quite funny, and I loved that, especially in the beginning.
However, there were some times, particularly right at the climax of the book where certain comedic moments were unnecessary.
One of the most charming things about this book is its heart, and forcing unnecessary humor can take away from that. (I'm particularly thinking about a certain harp scene - if you know, you know.)
It's not that those moments aren't objectively funny: they are. It's that some of them were gratuitous and in some instances derailed the pace of the story.
The Lack of Representation
I will say this until I'm blue in the face: representation matters.
While I greatly appreciated how Dave handles his female characters, adding representation of POC and LGBTQIA+ characters would have really taken this book a step above and beyond to make it one of my favorites.
In all, if you enjoy endearing characters, a touch of absurdist humor, and a great bromance, then this book is for you. This was definitely a four-star read for me and I look forward to continuing the series.
To pick up your own copy of the book in whatever format you would prefer, head over to this website. There's also a great giveaway going on here!
Please note: Some of the links included in this article are affiliate links. This means that I may make a small commission should you utilize the link to purchase that product. As an Amazon Associate I earn from qualifying purchases. Know that I will never recommend anything that I have not tried (and like) or use myself. If any of these products interest you, please use these links to help support Literati Medium so I can continue making and improving my content for you.